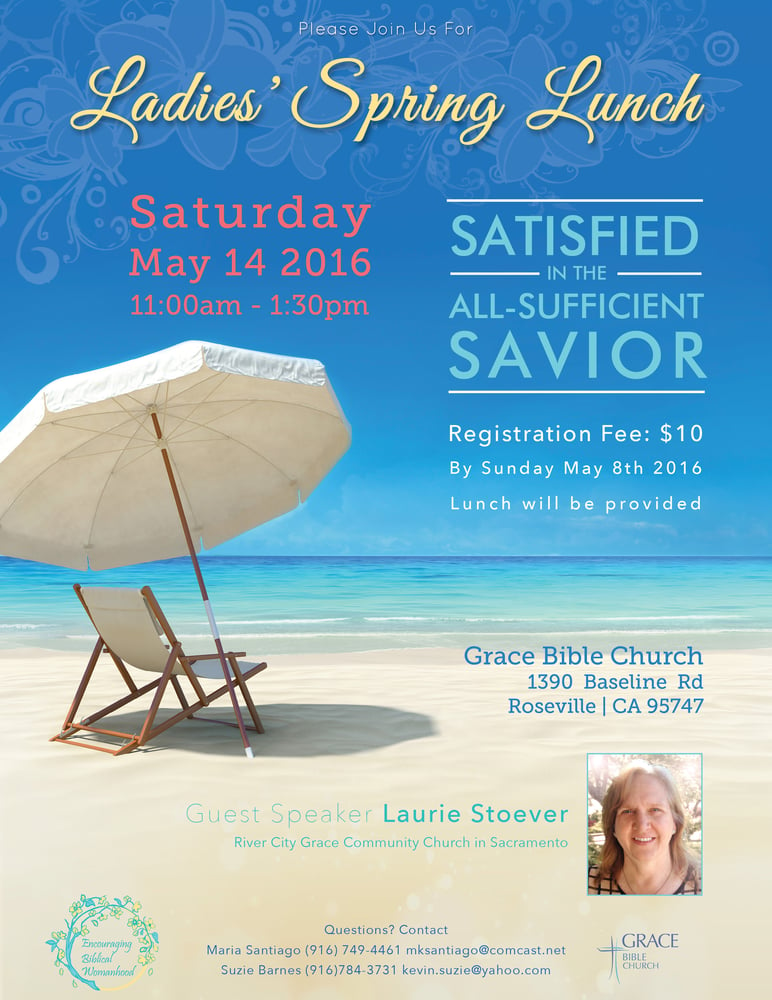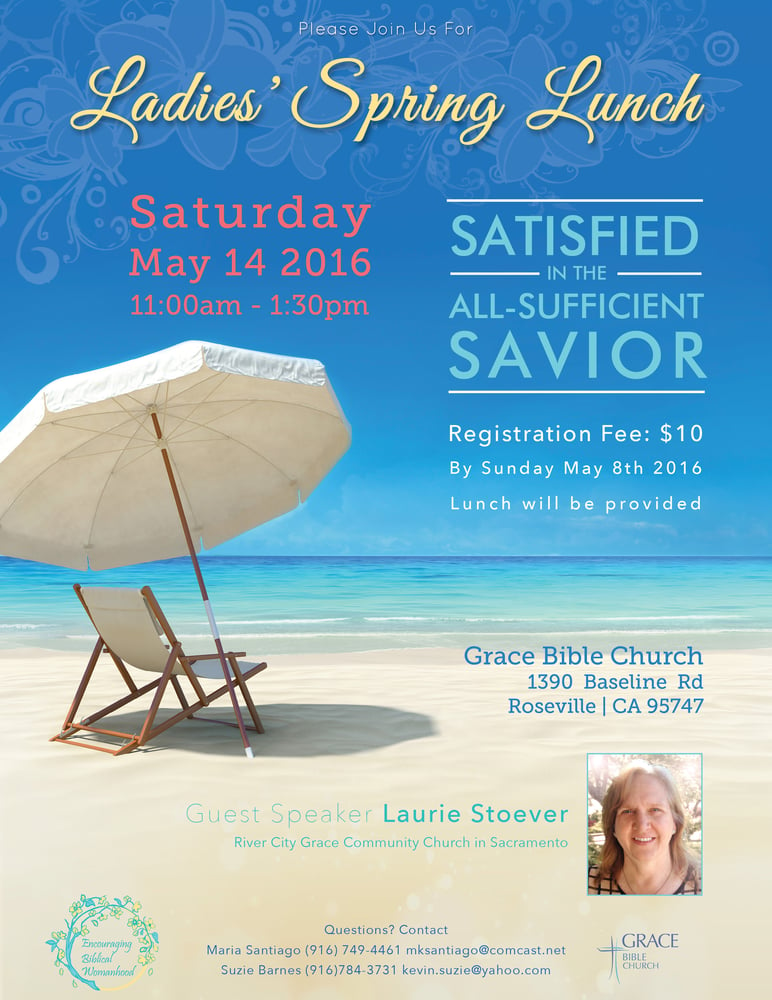 Ladies Spring Lunch 2016
$10.00 / On Sale
Join Grace Bible Church for our annual Ladies Spring Lunch, featuring Laurie Stoever of River City Grace Church! We'll be discussing how to be "Satisfied in the All-Sufficient Savior," so make sure to sign up and join us!
May 14, 2016 | 11:00 am - 1:30 pm
1390 Baseline Road
Roseville, CA 95747
Ladies 12 years and up are welcome!
Lunch will be provided. Register by May 8th to secure your place!
Go to www.GraceBibleRoseville.com for more details!